CUSTOM SOLUTION
A solution tailored for you!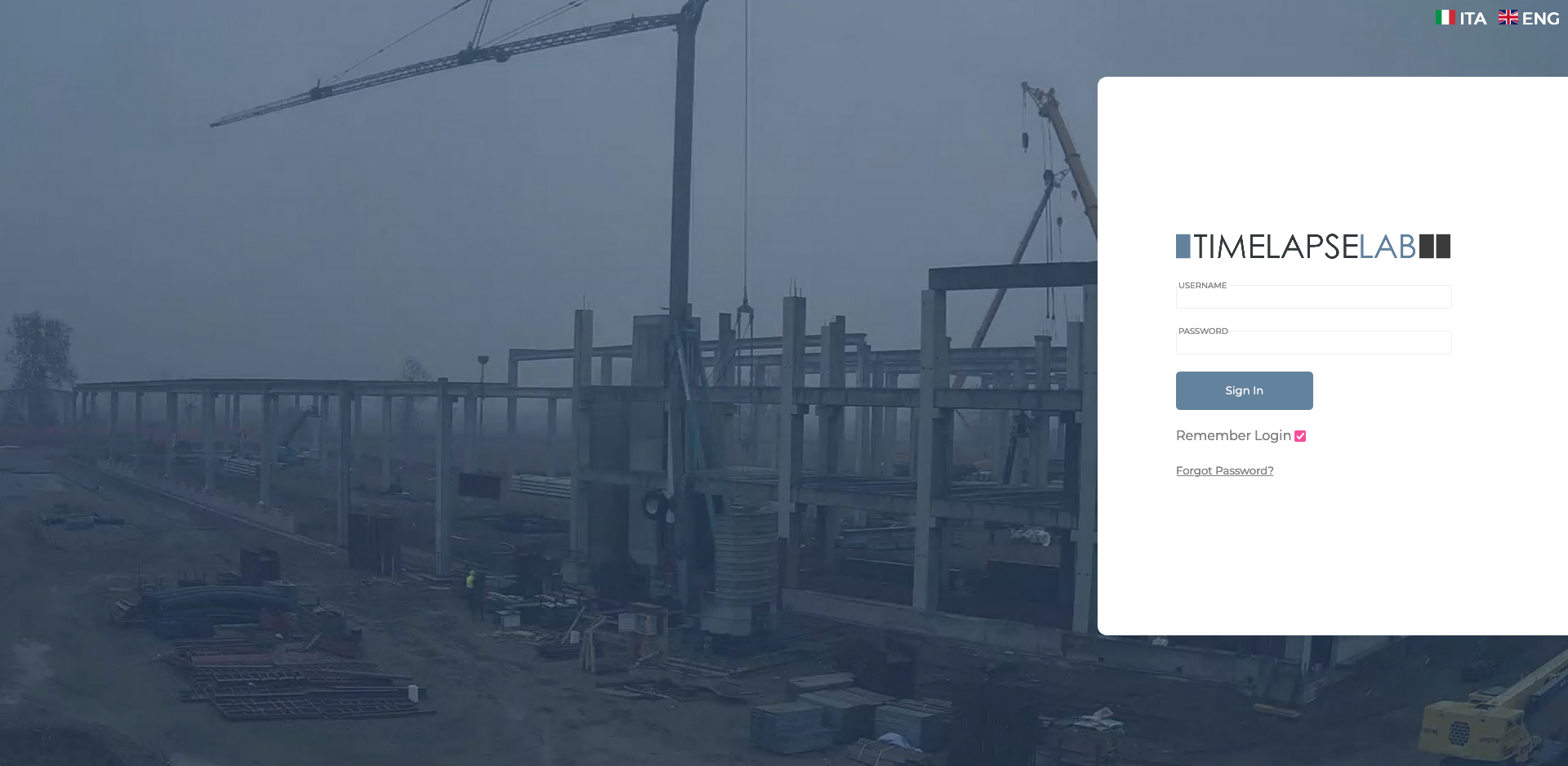 Over the years, Timelapse Lab systems and technologies have evolved following costumers' desires, from privacy to environmental sustainability.
Today it is possible to rent devices with solar panels for self-powering.
Through Amazon Web Services' system, the TimelapseLab team can place servers all over the world, meeting the different technical and legal need of the clients. 
To meet every need, our team has also studied a solution for saving photographs offline, therefore without the need for a server to manage the entire system.
TimelapseLab provides customizable device assembled according to the customer's needs in order to offer a unique and inimitable services and final products. The devices are then shipped directly to the construction site ready to be installed since they are plug & play. 
The client can choose which optic to install on the device and which materials to use for its case (e.g. aluminium, steel).
It is possible to download the photos and to put the company's logo and the date on them, so they would be ready to be published and shared. You can also preset the timeframe in which the photos will be taken according to your needs.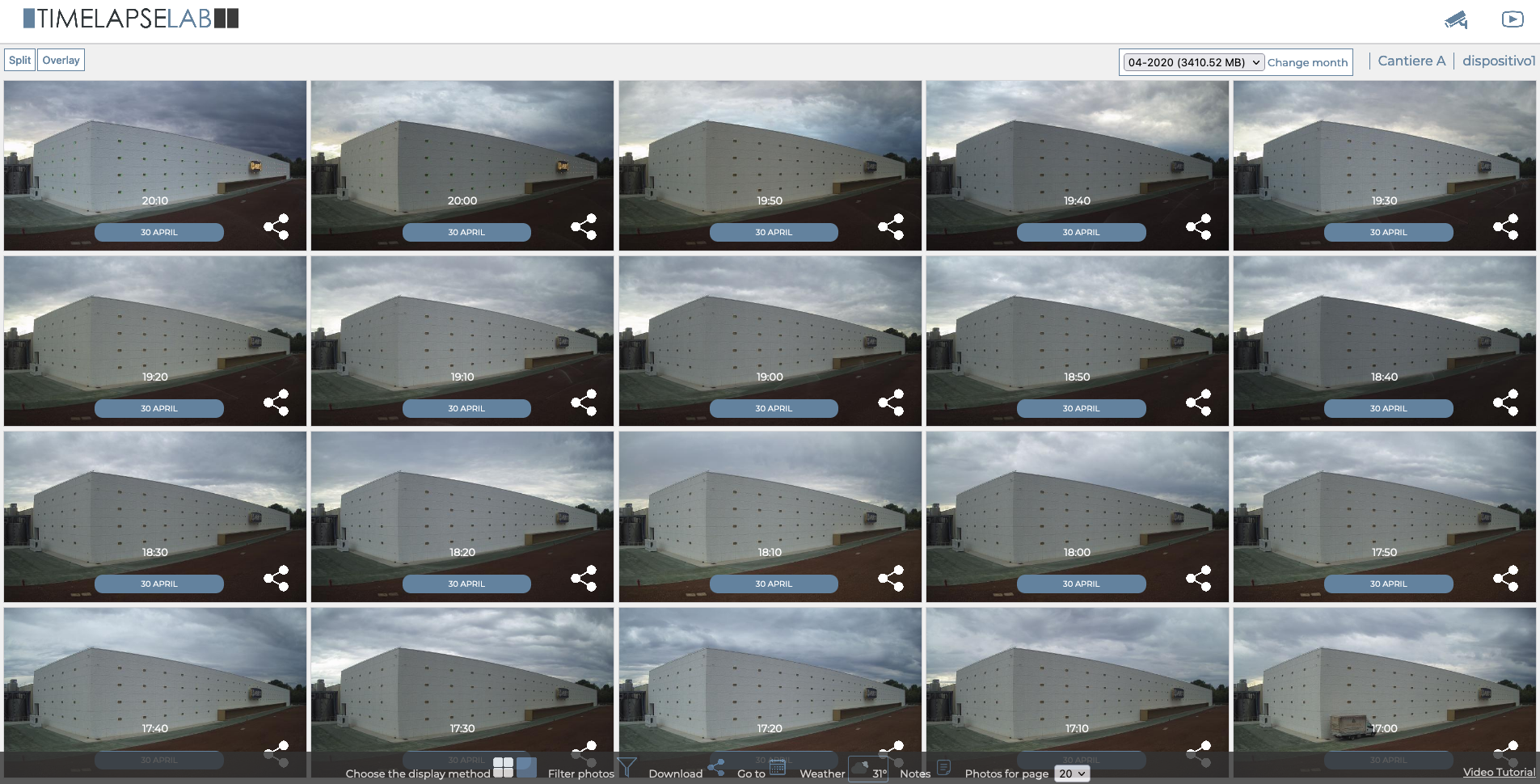 Devices tailored to the customer
Our devices are made to withstand the most adverse situations and different climatic conditions, watch the video to see in real time the resistance of a TLA8 device tested in many different conditions.
CE marked devices compliant with directives European.
1. PLANNING
TimelapsLab offers a wide range of devices with interchangeable optics and collaborates with the clients in order to better understand the specific requirements of each project and to provide the most efficent solution.
.
2. INSTALLING
Our devices are shipped directly to the location of the construction site worldwide ready to be installed. Costumers will receive on-site or remote assistance to establish the best viewpoint.
3. REMOTE SUPPORT
Each TimelapsLab device is remotely monitored. Any image deterioration is quickly detected and solved. Remotely it is also possible to change or to update the device settings according to any change of the project. We guarantee that the system will work for the entire duration of the project.
4. POST PRODUCTION
On request, our team analyzes and selects the shots taken in order to create a final 4K time-lapse video. The TimelapseLab team can also add effects, sounds, opening and ending credits and other elements useful for promotional purposes, according to the customers' needs.
Our video tutorials to use the software
create your time lapse in a few simple steps
Demo
Request
a free demo to try out our interface
Fill out the form with all the information and request the use of our interface in demo mode.
Get into the heart of the Timelapse world!
We ship plug & play devices all around the world.
We will find a professional solution tailored for you.
Contact us for a free quote.