5 USES OF TIMELAPSE FOR CONSTRUCTION SITES
Timelapse is a tool widely used on construction sites, below you can find out the main uses of a video made with this technique. Your construction site summarized with a time lapse of a few seconds can be the decisive communication or marketing tool.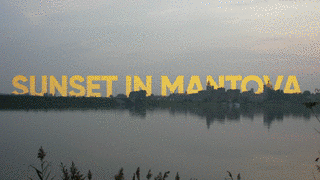 Follow the evolution of the works
Time lapse is a monitoring technique that is often used on construction sites, both for construction and demolition. The device used takes, at regular time frame, photographs that will be assembled in a single video. The result is a short video that shows the evolution and changes of the filmed event, speeding up days, months or years in just a few seconds.
Telling the event history
Time lapse allows you to tell an event history like never before: the building of a stage for a concert, the construction of a major work, the opening of a new shopping center; all this and much more can be recorded by time lapse devices to create a video that perfectly summarizes the birth of something great.
Follow the demolition process of a building
The demolition of a building or a production plant are often spectacular events that can be summed up in an equally satisfying way with time lapse technology. Weeks of dismantling work can therefore be reviewed in seconds and used as a marketing tool at the same time.
Immortalize the birth of a great work destined to last
Great works often involve many people and hours of work even in multiple construction sites, which is why time lapse is the perfect tool both to monitor the construction site and to have an overview of a monumental work. A way to make these colossal constructions more tangible and human
Immortalize the creation of a work of art
Art and technology come together in time lapse videos to summarize the incredible work of every artist, from the musician in the studio who wants to show how long it took to practice, to the painter to bring his art alive. An example of our work is "Walk of Peace" that is a video made to summarize in a few seconds 500 hours of work to enter the Guinness World Record with art.
Free quote. You can contact us by mail or phone. We will find the professional solution tailored for you.
Demo
Request
a free demo to try
our interface


Fill out the form with all the information and request the use of our interface in demo mode.

Enter the heart of the Timelapse world!