SOFTWARE TIMELAPSE
Easy & Fast
Thanks to TimelapseLab Software you can view the photos of your activity and download individual photos or an entire month of shots. The access to the platform is protected by password and username in order to comply with the privacy policy .
A timelapse video is automatically generated by our software every day, week, month, so that you can check the status and the evolution of the project activity.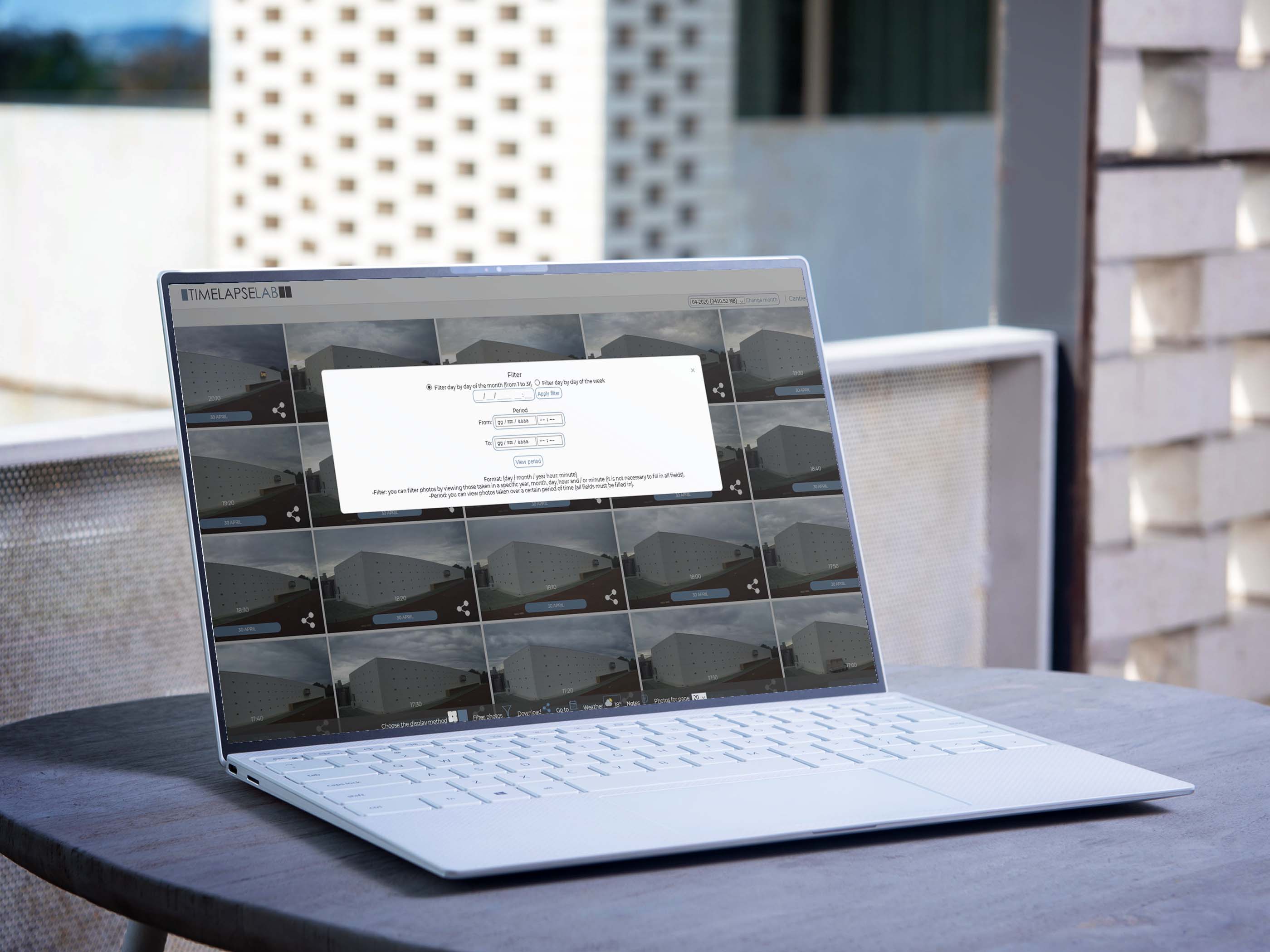 Timelapse Display
In your personal area is possible to watch all timelapse videos automatically created by the software.

Dashboard
In your private area you can check your dashboard in order to control all the devices and frames.

Weekly Zip
The sending of a weekly zip by e-mail will allow you to have the backup of all the pictures of that week.

Share
It is possible to share in real time all the picture of your activities with your staff, colleagues and partners.

Create your timelapse
Thanks to the Timelapse Lab platform it is possible to create a demo of your video in a few simple steps and in complete autonomy.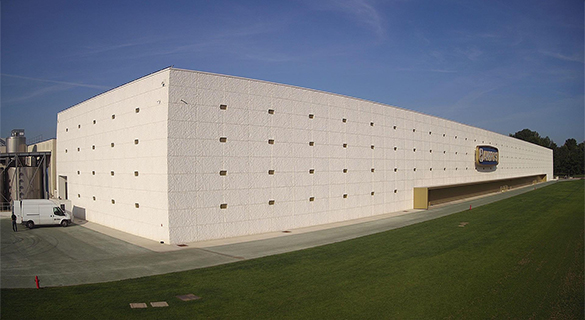 SHOT DISPLAY
Thanks to the Timelapse Lab software it is possible to view all the shots of the project activity, according to the date and from oldest to newest.
EASY AND FAST
The software consists of two display modes:
- Slideshow to view all the shots in chronological order.
- Simultaneous display of many images of a single device through a small preview, together with the opportunity of the full screen option.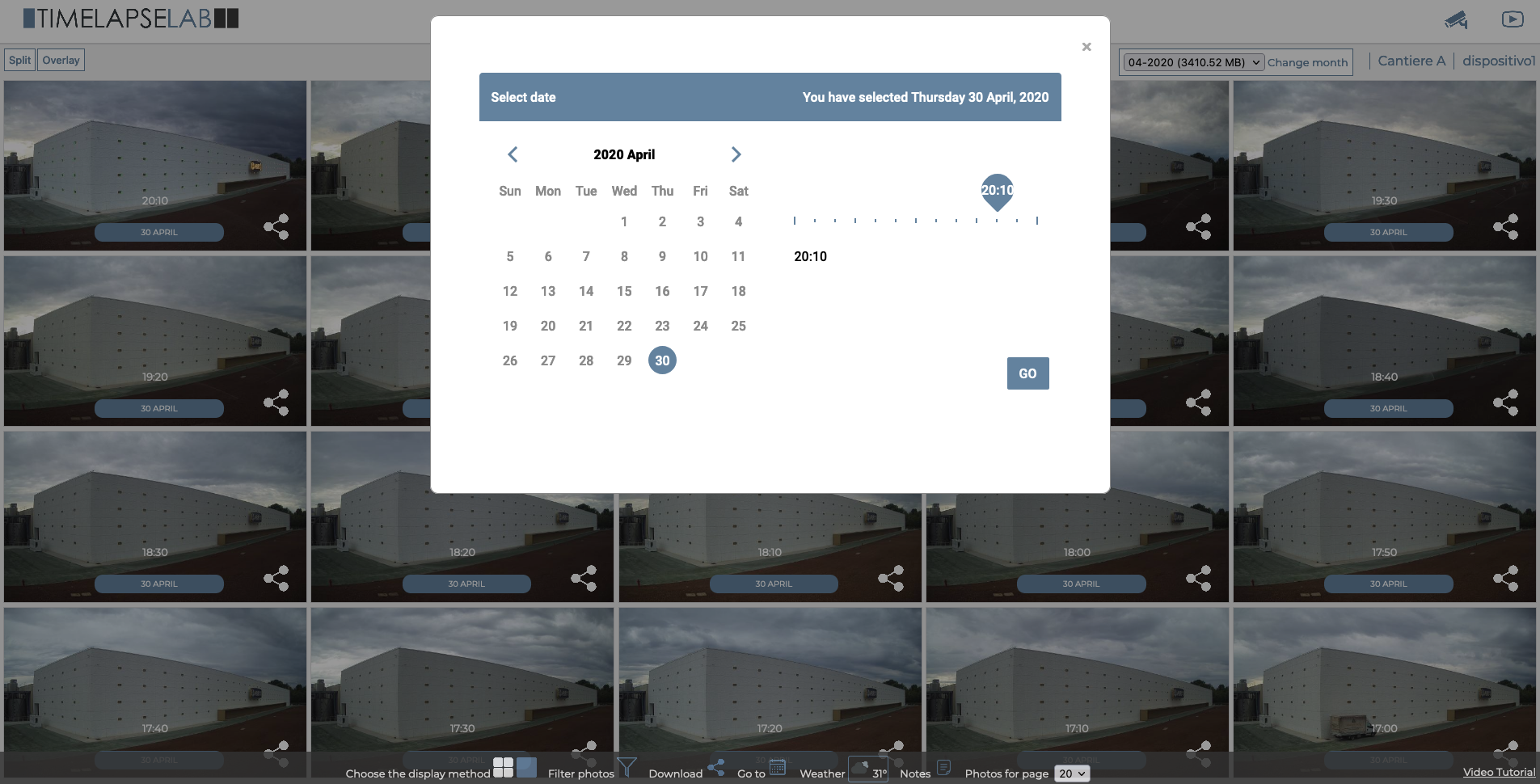 DOWNLOAD
It is possible to download single photos or a file zip with the shot of the week or of a whole month and to select the time range of the image that are going to be downloaded. In addition, it is possible to include the company's logo in each shot.
FIND OUT OUR
TL PRIVACY SOFTWARE!
ALERT
If the devices stop taking shots, the problem will be quickly notified to you and us, in order to solve it as soon as possible.
Alerts can be easily enabled and disabled thanks to remote control. It is possible to set their frequency too.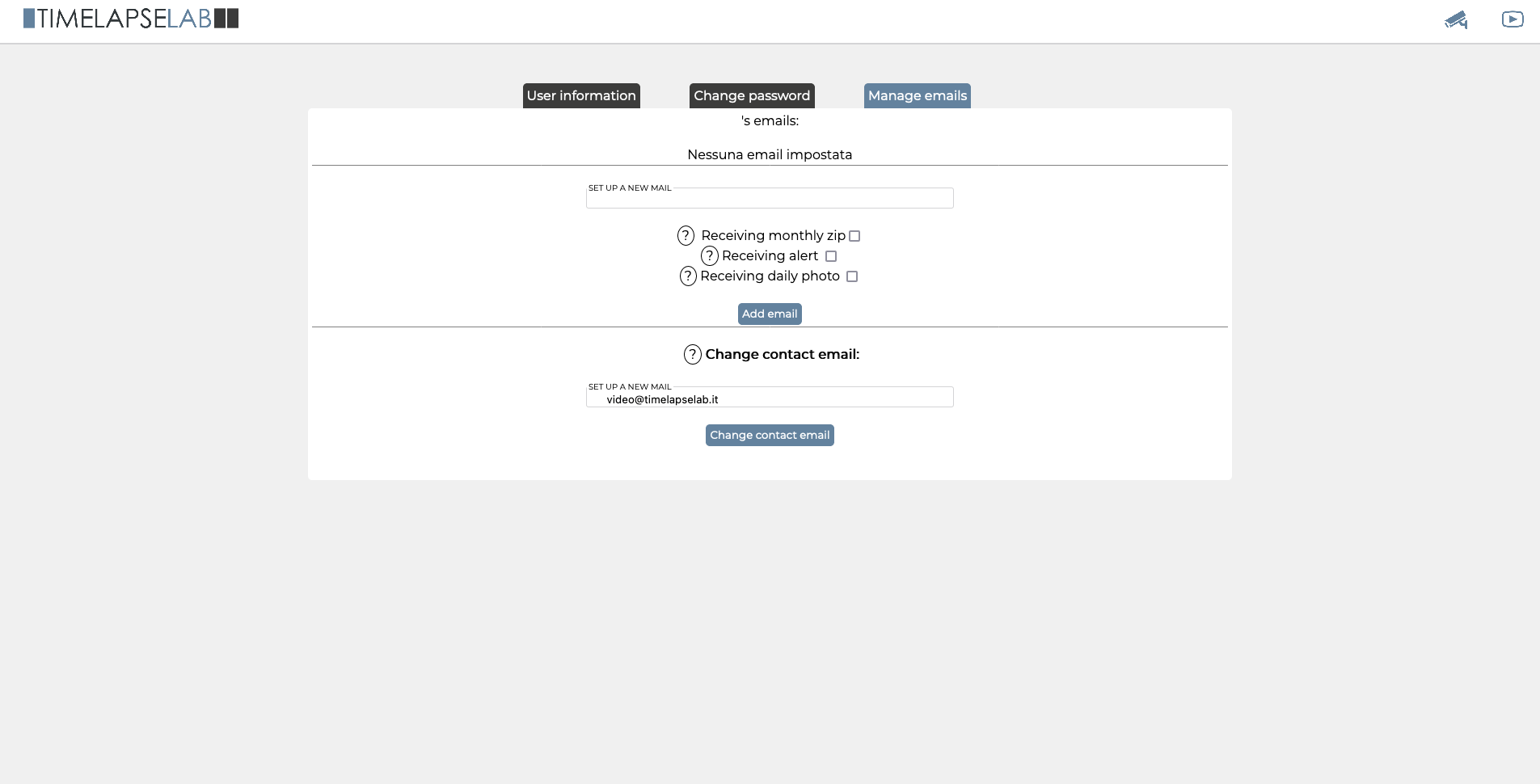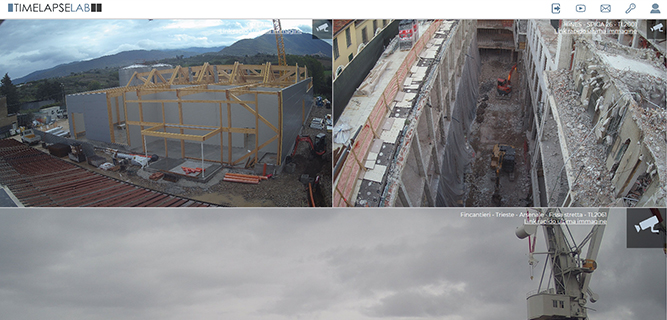 SENDING MONTHLY ZIP
Timelapse Lab software has an automatic script that allows to send every 3rd day of each month, to the selected e-mail addresses, all the pictures of the previous month in a zip file. 
TIMELAPSE
You can download an automatically generated timelapse video with all the shots taken up to that moment. You just have to follow the instructions!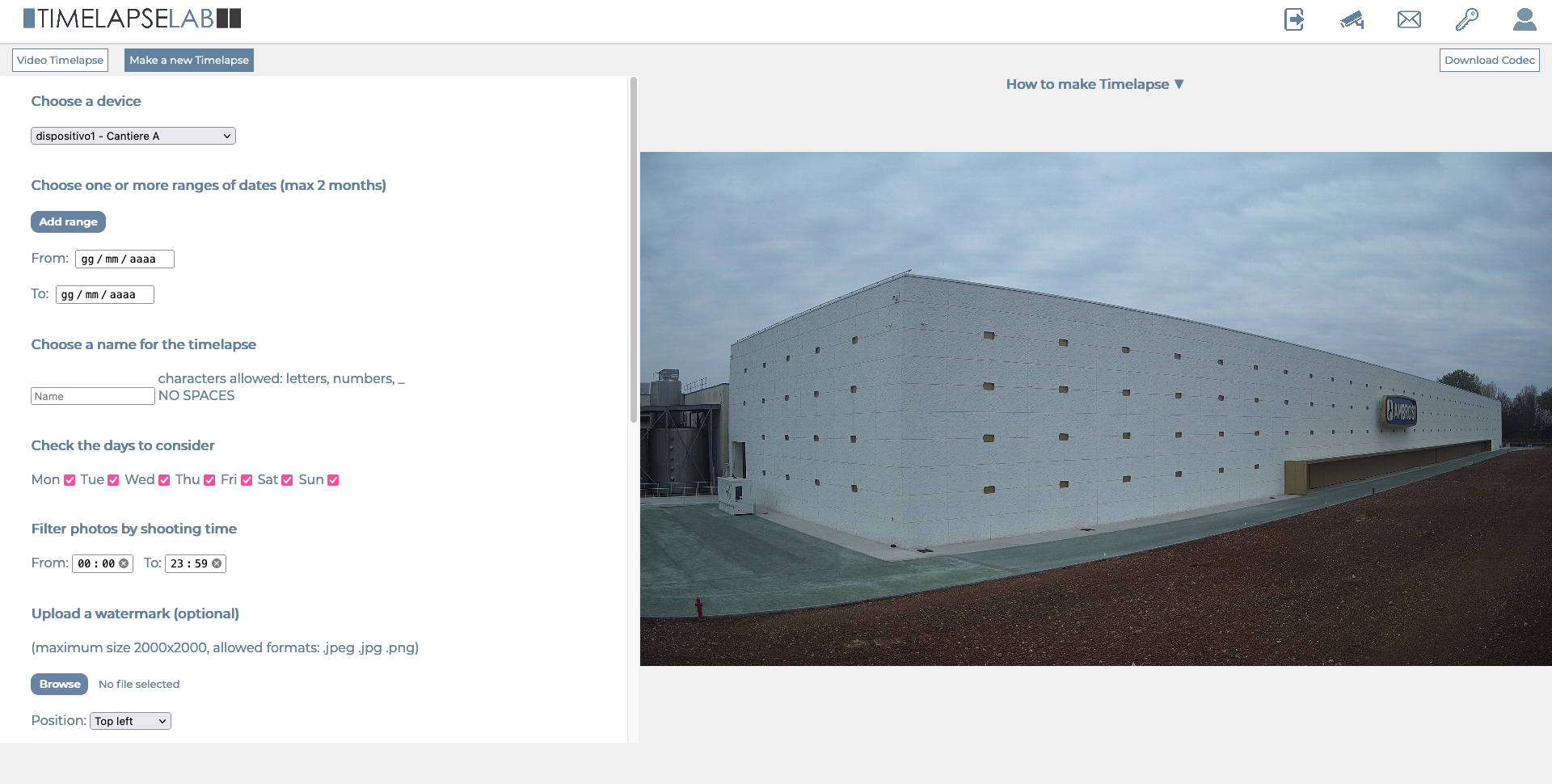 Our video tutorials to use the software
create your time lapse in a few simple steps
Demo
Request
a free demo to try out our interface
Fill out the form with all the information and request the use of our interface in demo mode.
Get into the heart of the Timelapse world!
We ship plug & play devices all around the world.
We will find a professional solution tailored for you.
Contact us for a free quote.